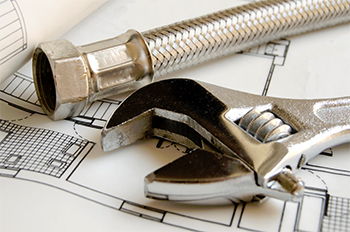 Katy, Texas Plumbing is a local plumbing company that offers a full range of residential and commercial plumbing services, including drain cleaning, burst pipe repair and drain snaking. Our licensed and insured professionals have been providing top-notch service to our customers for over the years in the Katy, Texas area.
Our drain specialists can assist with routine maintenance and drain cleaning, as well as burst pipe repair and drain snaking.
Routine drain cleaning keeps your pipes free and clear of everyday materials that can build up over time and cause clogs or backups to your plumbing system. As we go about our day-to-day lives, all kinds of objects and materials are sent down the drains of our homes or workplaces and can accumulate over time. Often not much thought is given to just how much hair, soap, shampoo, toothpaste, food and toilet paper are sent throughout these systems until a back-up is noticed. Scheduling drain cleaning as a maintenance service for your home or business can help in assuring that you won't be dealing with the headache of clogged drains.
Our drain snake professionals utilize a wide variety of drain snakes to both clean your drains, as well as diagnose any issues with your drains by using a small camera to navigate the plumbing system of your home or business. If there is a clog, the camera captures an image of what is causing it, and our technicians use the appropriate type of auger on the drain snake to clear out the pipe. Our drain snake can also identify if the cause of your plumbing concerns is a clog or a burst pipe.
Often people associate the thought of having a burst pipe with water gushing out of the wall or plumbing fixture. While those are clearly tell-tale signs that you need to contact a local plumbing professional, other signs of broken pipes can include:
Hearing gurgling or whistling noises when you flush the toilet or use the sink.
The sound of pipes banging or clanking; this could be caused by loose pipes or worn out parts.
Strong odors emitting from any drain or sink.
Wet or damp areas in your lawn could signal a break in the underground main line.
Water accumulating in your home, especially under sinks or on floors.
Water rings on drywall or on the ceiling.
No water or very low water pressure can signal burst pipes.
An increase in your water bill could indicate that there may be a burst or broken pipe leaking.
If you notice any of the above signs of a burst pipe, need drain cleaning or want to schedule maintenance for your plumbing, please contact your local plumbing professionals today.