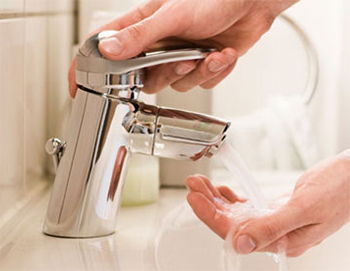 Katy, Texas Plumbing is a local plumbing company that offers a complete array of residential plumbing services. When it comes to servicing, repairing or installing residential plumbing systems, our licensed and insured professionals cannot be outperformed.
Katy Texas Plumber provides residential services for homeowners, tenants or residential property owners on all makes and models of plumbing systems, no matter how big or small the need. Our residential plumbing services offer a limitless range of services provided by our honest and skilled plumbers. We are dedicated to providing homeowners with top-notch customer service and unbeatable residential plumbing services.
We understand that your home is extremely valuable to you and always strive to keep the areas of your house that we are working in neat and tidy. Our thorough residential services always include clean-up once the job is complete so that our customers can rest assured that even the smallest details have been tended to.
Drain cleaning or clog removal
Bathroom plumbing repairs, including drain cleaning and clog removal for bathtubs, showers, sinks and toilets
Faucet and shower repairs and installation
Toilet repair and installation
Kitchen plumbing installation or repair
Dishwasher repairs or installation
Washer hookups and drain repairs
Water line repairs and installation
Hot water heater repairs and upgrades
The experts at Katy Texas Plumbing are trained in the latest technology available within the plumbing field and maintain licenses and certifications to meet any residential plumbing need or emergency that you might have.
No matter the residential plumbing need you might have, the highly skilled and professional staff members of Katy Texas Plumbing are here to help you. We take great pride in providing homeowners with outstanding customer service and the most complete plumbing maintenance, installation or repairs available within the field. Give us a call or contact us today to reach one of our residential plumbing specialists at (281) 712-2561.